Welcome to...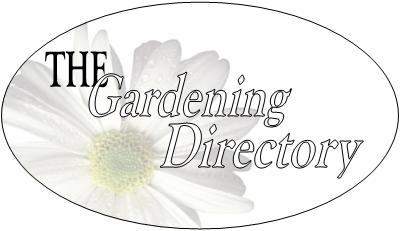 One of the most comprehensive gardening links and resource sites in the UK.
Garden Shop > Garden Centres
You can edit this category description by selecting "Settings for the current project" in the Link Manager main window. Then switch to the "Link Manager > Category List" panel, select the category name and click the Edit button.
The Old Railway Line Garden Centre
The Old Railway Line Garden Centre is a family run business established in 1990 by the current owners, Mark and Christina Cleary. Set in the heart of the picturesque Wye Valley,nestling under the Black Mountains this small family run garden centre is open 7 days a week and ready to welcome you. We pride ourselves on the quality of the products we provide, the knowledge of our staff and our high levels of customer service.


http://www.oldrailwaylinenursery.co.uk/

Thetford Garden Centre
Thetford Garden Centre is a popular independent garden centre, established in 1982 and moved to its present site in Kilverstone in 1992. It is based on 8 acres of Norfolk Parkland and has a comprehensive range of everything you could need for your garden and much more for your home including gifts, furniture, clothing and aquatics.


http://www.thetfordgardencentre.co.uk/

Twin Locks Garden Centre
Twin Locks Garden Centre Ltd. was established in 1992 by husband and wife partners Linda and Martin Twiss. Over the years the Centre has steadily expanded in order to meet the requirements of our ever increasing and loyal clientele. We are a plant-based garden centre and our aim has always been to supply only the very best quality plants and sundries at competitive prices all year round.


http://www.twinlocksgardencentre.co.uk/

Vermisell Online Garden Centre
VermiSell on line garden centre caters for all your garden needs. Whether it's plants, vegetables, composters, wormeries or wild bird food we have a fantastic array of products. Our bird food ranges from Black Sunflower seeds to Deluxe Parrot Food. We only sell the best products which is why we stock the Can O Worms wormery.


http://www.vermisell.co.uk/

Weymouth Garden Centre
As a new garden centre we have been fortunate enough, with helpful input from our customers, to become tailor made to suit everyone's gardening needs. We hope this has given us the edge and allowed us to provide the right products along with the best prices.


http://www.weymouthgardencentre.co.uk/

Willow Pool Garden Centre and Baron Antiques
Willow Pool Garden Centre and Baron Antiques, is situated in one of the most idyllic parts of rural Cheshire, but only 10 minutes drive from Manchester Airport.


http://www.willowpool.co.uk/
Back to the category "Garden Shop"
Buy plants and gardening items from Jacksons Online Garden Centre. We are a mail order plants nursery offering a huge range of garden plants at very competitive prices. Our plants and plant care range includes bamboo, climbing plants, conifers, fruit trees, fruit bushes, grasses, heathers, hedging plants, Japanese maples, rhododendrons, roses, shrubs, topiary and trees. We are also laurel hedging (Prunus Rotundifolia) specialists.
Roots Garden Centre is your one-stop-shop for plants and gardening items.